I actually got books on my birthday, yay! Books that I have a high chance of liking.
I was scrolling tumblr with my family when I found something that made me want to read A Wonderlandiful World so bad. I heard that there is going to be more into the backstory and just life of Cedar Wood. I knew she was going to have a point of view but did not think that they would do this. I already like that it gets more into Lizzie Harts (I only read the prologue and a bit of the first chapter which has her point of view in it). Don't be surprised if this is the first book I read in 2015.  Either Ever After High Or:
I'm happy to see all the couple of Monster High. I'm more than likely going to get into the couple dynamics when I review it.  I really want to talk about it. I'm looking forward to this book and Ever After High. I don't usually request books for Christmas or my birthday because I have a high not liking books threshold. But I like these series so much that I went against that this year.  I'm so excited for these two series.
Christmas Haul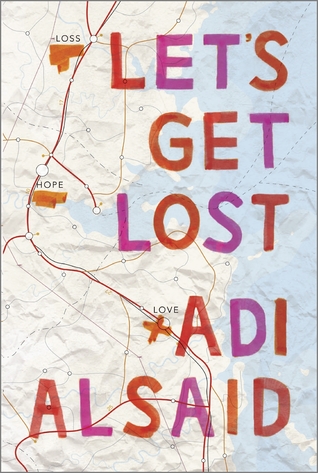 Then I received Let's Get Lost by Adi Alsaid for free because I am part of the harlequin teen panel.  They send you random books of their choosing for free in December and June.
I read a bit of it (3 chapters). I don't like it.
Cons:
I don't feel amazed. This book is about discovering the little treasures that are apart of small towns but I was not amazed by the discoveries. I don't feel anything from the characters. There are moments when the guy character is trying to express how amazing the girl character who this book is about is. I feel nothing. The characters and settings don't come alive. I should feel like I'm going on an adventure.
I don't think this book is bad. I just feel that it is not for me.