My mom surprised me by taking me to the library. Not my school library since I am taking a break for the summer and will not like to see that school for the next few months.
This library visit came at the right time because I just sampled a couple of books yesterday. My mom actually told me to get five books which I did not do.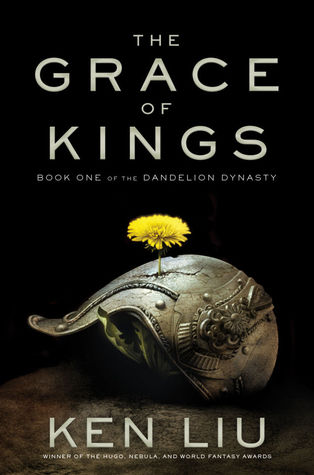 I'm assuming this book is fantasy more than sci-fi. I don't want to know what it is about I just know I saw it under diverse fantasy/sci-fi books. I don't want to know anything I just want to read it and hopefully be amazed.
I was just going to do a samples & previews of Breadcrumbs and Fortune's Pawn. Okay so I have a theory that I like science fiction more than fantasy. Not to short count sci-fi sometimes can go over my  head, be offensive, or just simply not interest me. I don't know  I just want to read more sci-fi and test this theory.
I struggled with figuring out where this book was in the library so I left the library thinking it was not meant for me to get this book. Fortunately, it was bothering me that I left this book (This and Fortune's Pawn are the books I sampled so they are top of the list of books I wanted to get. I didn't want to lose interest by wait too long to get Breadcrumbs.) so I went back to find it.
It was a good thing I went back and got it because I found this…
I read Oh No! the first book a couple of weeks ago and it was awesome.  Here is a book trailer for the first book.
Comics
My brother really likes Harlequin so I got these for him and myself.
All these villains hopefully all the awesomeness!
I have seen this graphic novel a lot so I decided to just get it.
It's about cat people. It has a cute cat!
I picked this up for the cover. I realized that this is a book by Lovecraft so it will be my introduction to Lovecraft.
Conclusion
I did not get any romance books even though I complained about my school library not have it. This was a surprise library visit so I did not plan as much as I usually do. I think everything worked out the way they needed to with the books I got.