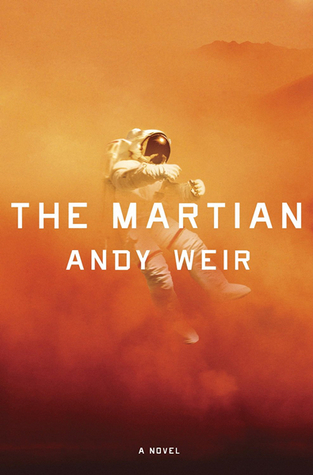 Six days ago, astronaut Mark Watney became one of the first people to walk on Mars. Now, he's sure he'll be the first person to die there. After a dust storm nearly kills him & forces his crew to evacuate while thinking him dead, Mark finds himself stranded & completely alone with no way to even signal Earth that he's alive—& even if he could get word out, his supplies would be gone long before a rescue could arrive. Chances are, though, he won't have time to starve to death. The damaged machinery, unforgiving environment or plain-old "human error" are much more likely to kill him first. But Mark isn't ready to give up yet. Drawing on his ingenuity, his engineering skills—& a relentless, dogged refusal to quit—he steadfastly confronts one seemingly insurmountable obstacle after the next. Will his resourcefulness be enough to overcome the impossible odds against him?
I received this book from Blogging for Books for this review.
The Good
The new additions that broke up the narratives  flow was an interesting one. I don't want to give away the story so this is vague.
The Bad
This feels like a chemistry book
The biggest problems I struggled with so much that I stopped reading the book for months on is how much the story feels like a chemistry book. Much of it is given a and c how do you find b. Oh, wait I did it but it caused all these other complications. I think reading a couple of sci-fi books recently that I'm more of a soft sci-fi person. I like seeing the sciency stuff but get bored with finding out how the sciency stuff works.
The main characters (Mark Watney) personality
At first I found his personality a good thing but over time he started to get on my nerves. It felt like his personality was trying too hard to be something. He became obnoxious.
Why the DNF happened?
Ultimately, I decided to let this book go because the story went back into Mark Watney trying to problem solve something. At page 158 with 212 pages left I could not do it. I thought about what I liked about this book and came up very empty.