I am interested in the new direction they are taking Archie.This list is in no particular order.
1. A Semi-charming Life
This is the first and only series I've ever preordered. It is worth it each time. The only worry I have is this is about Darling who I'm ummm about.
2. Shadowshaper
Sierra Santiago was looking forward to a fun summer of making art, hanging out with her friends, and skating around Brooklyn. But then a weird zombie guy crashes the first party of the season. Sierra's near-comatose abuelo begins to say "No importa" over and over. And when the graffiti murals in Bed-Stuy start to weep…. Well, something stranger than the usual New York mayhem is going on.
Sierra soon discovers a supernatural order called the Shadowshapers, who connect with spirits via paintings, music, and stories. Her grandfather once shared the order's secrets with an anthropologist, Dr. Jonathan Wick, who turned the Caribbean magic to his own foul ends. Now Wick wants to become the ultimate Shadowshaper by killing all the others, one by one. With the help of her friends and the hot graffiti artist Robbie, Sierra must dodge Wick's supernatural creations, harness her own Shadowshaping abilities, and save her family's past, present, and future
I've been waiting on this since last year. I probably should read one of his other books then come back when its been out for a while.
3. The Dinosaur Lords
A world made by the Eight Creators on which to play out their games of passion and power, Paradise is a sprawling, diverse, often brutal place. Men and women live on Paradise as do dogs, cats, ferrets, goats, and horses. But dinosaurs predominate: wildlife, monsters, beasts of burden-and of war. Colossal plant-eaters like Brachiosaurus; terrifying meat-eaters like Allosaurus, and the most feared of all, Tyrannosaurus rex. Giant lizards swim warm seas. Birds (some with teeth) share the sky with flying reptiles that range in size from bat-sized insectivores to majestic and deadly Dragons.
Thus we are plunged into Victor Milán's splendidly weird world of The Dinosaur Lords, a place that for all purposes mirrors 14th century Europe with its dynastic rivalries, religious wars, and byzantine politics…except the weapons of choice are dinosaurs. Where vast armies of dinosaur-mounted knights engage in battle. During the course of one of these epic battles, the enigmatic mercenary Dinosaur Lord Karyl Bogomirsky is defeated through betrayal and left for dead. He wakes, naked, wounded, partially amnesiac-and hunted. And embarks upon a journey that will shake his world.
4. The Day the Crayons came Home
This one is about rescuing lost crayons. It sounds so cute.
5. The Sorcerer of the Crown
The Royal Society of Unnatural Philosophers, one of the most respected organizations throughout all of England, has long been tasked with maintaining magic within His Majesty's lands. But lately, the once proper institute has fallen into disgrace, naming an altogether unsuitable gentleman—a freed slave who doesn't even have a familiar—as their Sorcerer Royal, and allowing England's once profuse stores of magic to slowly bleed dry. At least they haven't stooped so low as to allow women to practice what is obviously a man's profession…
At his wit's end, Zacharias Wythe, Sorcerer Royal of the Unnatural Philosophers and eminently proficient magician, ventures to the border of Fairyland to discover why England's magical stocks are drying up. But when his adventure brings him in contact with a most unusual comrade, a woman with immense power and an unfathomable gift, he sets on a path which will alter the nature of sorcery in all of Britain—and the world at large…
6. Hoodoo
Set amidst the red soil and sweltering heat of small town Alabama in the 1930s, HOODOO tells the story of twelve-year-old Hoodoo Hatcher, who is born into a family with a rich tradition of practicing folk magic, or Hoodoo, as most people call it.
They use foot-track powder that can go up through your foot to make you sick, a black hen's egg for getting rid of evil spirits, nutmeg seeds for good luck at gambling and all kinds of other things.
But even though his name is Hoodoo, he can't seem to cast a simple spell.
When a mysterious man called the Stranger shows up in town—all wrapped in black like some kind of holy roller preacher—Hoodoo starts having dreams of a dead man rising from the grave. Even worse, he soon learns the Stranger is looking for a boy. Not just any boy. A boy named Hoodoo.
Can he summon the magic to save his town and family?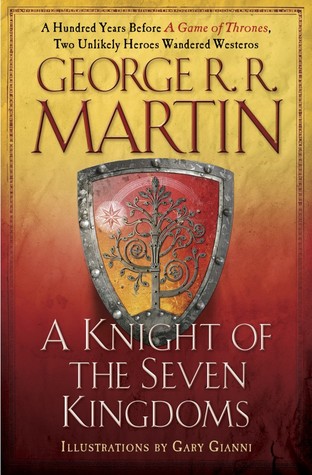 7. A Knight of The Seven Kingdoms
Taking place nearly a century before the events of A Game of Thrones, A Knight of the Seven Kingdoms compiles the first three official prequel novellas to George R. R. Martin's ongoing masterwork, A Song of Ice and Fire. These never-before-collected adventures recount an age when the Targaryen line still holds the Iron Throne, and the memory of the last dragon has not yet passed from living consciousness.
Before Tyrion Lannister and Podrick Payne, there was Dunk and Egg. A young, naïve but ultimately courageous hedge knight, Ser Duncan the Tall towers above his rivals—in stature if not experience. Tagging along is his diminutive squire, a boy called Egg—whose true name (hidden from all he and Dunk encounter) is Aegon Targaryen. Though more improbable heroes may not be found in all of Westeros, great destinies lay ahead for these two . . . as do powerful foes, royal intrigue, and outrageous exploits.
Featuring more than 160 all-new illustrations by Gary Gianni, A Knight of the Seven Kingdoms is a must-have collection that proves chivalry isn't dead—yet.
Waiting to get the compiled stories instead of trying to track each story down.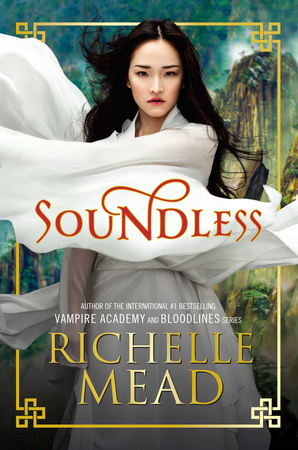 8. Soundless
From Richelle Mead, the #1 internationally bestselling author of Vampire Academy and Bloodlines, comes a breathtaking new fantasy steeped in Chinese folklore.
For as long as Fei can remember, there has been no sound in her village, where rocky terrain and frequent avalanches prevent residents from self-sustaining. Fei and her people are at the mercy of a zipline that carries food up the treacherous cliffs from Beiguo, a mysterious faraway kingdom.
When villagers begin to lose their sight, deliveries from the zipline shrink and many go hungry. Fei's home, the people she loves, and her entire existence is plunged into crisis, under threat of darkness and starvation.
But soon Fei is awoken in the night by a searing noise, and sound becomes her weapon.
Richelle Mead takes readers on a triumphant journey from the peak of Fei's jagged mountain village to the valley of Beiugo, where a startling truth and an unlikely romance will change her life forever…
This might be one of my I like the cover and this sounds good but I really shouldn't even try things.
9. Ever After High: A School Story Book 4
They have not released the cover or what the story is about. I'm sure that what it is about is out on the internet somewhere and everyone else knows except me. I'll just list who I hope it is.
Cedar Wood (very unlikely to happen for many reasons one of those being she had a point of view in the Shannon Hale series. It is going to be more than likely a new character that has not been introduced on the show yet.)
All the short stories collected ( I think they only collected the short stories in Once Upon a Time because the series was ending so this is not likely either. I don't think the series is ending anytime soon.)
Rosebella Beauty (The main character has to be someone who has a debut doll coming out soon so this is the most likely of the three)
It could be Bunny (eh), Faybelle (I am only okay with this is if they make her an dimensional outright evil person), or a random doll. I'm cool with random as long as she is awesome.
I hope my excitement is not dashed when the story finally comes out.
10. Archie #1
I am interested in the new direction they are taking Archie. The Archie comics were the first books I really was into so this will be interesting.