Me doing a bookhaul is rare now which is such a good thing. I want to make sure that when I buy books it means something. Looking at a lot of the library books that I get …I would not want to add most of  those to my bookshelf. Yes, bookshelf not shelves. All the books I own (read and unread) are completely on one shelf.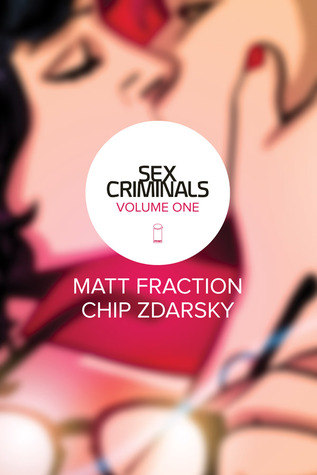 I already read Sex Criminals #1 so I think this will be good. Since my brother told me it gets more graphic from the first issue I'm already prepared to not read it in public.
Darling Charming is bored in Damsel-In-Distressing class. She'd much rather be in Hero Training with her brothers. The only thing is, she has secretly been helping her brother Dexter ace the class. If anyone finds out, a scandal would erupt at Ever After High. One of the most prestigious families in town, the Charmings have a reputation to uphold. Darling is destined to be a damsel…but this Rebel may want to decide her own destiny! Why should princes have all the fun?
Don't miss the companion activity book, Hero Training!
It has finally came! I forgot that preordering it on amazon makes it come later than when it is released. Right now I'm trying to organize what bookmark I'm going to make before starting it. The reoccurring pattern so far is me finishing the A Storybook Story  series books in 2-3 days so if I have to make the bookmark before starting it.
Things I'm Worried About: Having read her point of view in The Once Upon A Time: Story Collection  by Shannon Hale I don't know what to expect from this story. I found Darling to be the average tomboy girl who wants to not be a damsel princess. The problem is that this has been done so much so I hope that with Suzanne Selfors the story can go way deeper than this archetype.
Things I'm Looking Forward To:
Seeing more into (hopefully) Daring, (apprehensively) Dexter, and just the overall Charming family
Daring is so interesting and not written about so much in the series so I'm up for seeing more of him. Dexter on the other hand is similar to Darling in that he is an archetype of the dorky guy. This and him being  very present across the board (webseries and books) which makes me have less anticipation towards seeing him. I do think that he could be very enjoyable if she goes further than his archetype. Then again I will be seeing Darlings point of view of her brothers which could be so good.
I'm hopefully looking forward to reading both books.