Now that school is starting soon my attention span is tacking a dive. It is making it hard for me to finish books because I have no desire to read the books from the library. So I decided to sample a bunch of books.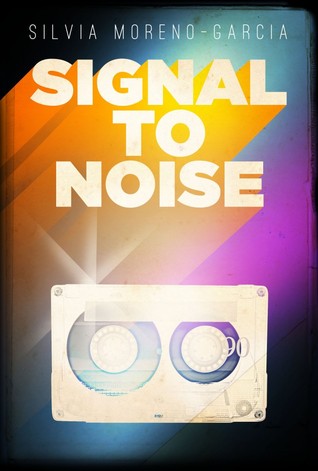 A literary fantasy about love, music and sorcery, set against the background of Mexico City.
Mexico City, 1988: Long before iTunes or MP3s, you said "I love you" with a mixtape. Meche, awkward and fifteen, has two equally unhip friends — Sebastian and Daniela — and a whole lot of vinyl records to keep her company. When she discovers how to cast spells using music, the future looks brighter for the trio. With help from this newfound magic, the three friends will piece together their broken families, change their status as non-entities, and maybe even find love…
Mexico City, 2009: Two decades after abandoning the metropolis, Meche returns for her estranged father's funeral. It's hard enough to cope with her family, but then she runs into Sebastian, and it revives memories from her childhood she thought she buried a long time ago. What really happened back then? What precipitated the bitter falling out with her father? And, is there any magic left?
[ chapters 1 and a bit of 2]
Cons From the first sentence I did not like the main character or the story, the music aspect of the novel seems gimmicky
DNF
With the scope of Dune and the commercial action of Independence Day, Three-Body Problem is the first chance for English-speaking readers to experience this multiple-award-winning phenomenon from  China's most beloved science fiction author, Liu Cixin.
Set against the backdrop of China's Cultural Revolution, a secret military project sends signals into space to establish contact with aliens. An alien civilization on the brink of destruction captures the signal and plans to invade Earth. Meanwhile, on Earth, different camps start forming, planning to either welcome the superior beings and help them take over a world seen as corrupt, or to fight against the invasion. The result is a science fiction masterpiece of enormous scope and vision.
[3 chapters]
Pros  learning about Chinese history, beginning is strong, main character and her history
Cons it feels like a slow burn
I do worry about how sci-fi this is going to get. If I am going to read a slow burn book I need to like the slow bits which I do.  I like learning about the Chinese history and about the main character so this is a continue definitely.
It's undeniable—technology is changing the way we think. But is it for the better? Amid a chorus of doomsayers, Clive Thompson delivers a resounding "yes." The Internet age has produced a radical new style of human intelligence, worthy of both celebration and analysis. We learn more and retain it longer, write and think with global audiences, and even gain an ESP-like awareness of the world around us. Modern technology is making us smarter, better connected, and often deeper—both as individuals and as a society.
In Smarter Than You Think Thompson shows that every technological innovation—from the written word to the printing press to the telegraph—has provoked the very same anxieties that plague us today. We panic that life will never be the same, that our attentions are eroding, that culture is being trivialized. But as in the past, we adapt—learning to use the new and retaining what's good of the old.
Thompson introduces us to a cast of extraordinary characters who augment their minds in inventive ways. There's the seventy-six-year old millionaire who digitally records his every waking moment—giving him instant recall of the events and ideas of his life, even going back decades. There's a group of courageous Chinese students who mounted an online movement that shut down a $1.6 billion toxic copper plant. There are experts and there are amateurs, including a global set of gamers who took a puzzle that had baffled HIV scientists for a decade—and solved it collaboratively in only one month.
Smarter Than You Think isn't just about pioneers. It's about everyday users of technology and how our digital tools—from Google to Twitter to Facebook and smartphones—are giving us new ways to learn, talk, and share our ideas. Thompson harnesses the latest discoveries in social science to explore how digital technology taps into our long-standing habits of mind—pushing them in powerful new directions. Our thinking will continue to evolve as newer tools enter our lives. Smarter Than You Think embraces and extols this transformation, presenting an exciting vision of the present and the future.
[2 chapters]
Reading books like this makes me realize how intellectually unstimulated I am in many ways. To learn things and talk about things critically is interesting to me.
Young Adult Fiction
I know ya and me are supposed to have parted ways but here were are.
Cassandra Clare meets Caribbean legend in SHADOWSHAPER, an action-packed urban fantasy from a bold new talent.
Sierra Santiago was looking forward to a fun summer of making art, hanging out with her friends, and skating around Brooklyn. But then a weird zombie guy crashes the first party of the season. Sierra's near-comatose abuelo begins to say "No importa" over and over. And when the graffiti murals in Bed-Stuy start to weep…. Well, something stranger than the usual New York mayhem is going on.
Sierra soon discovers a supernatural order called the Shadowshapers, who connect with spirits via paintings, music, and stories. Her grandfather once shared the order's secrets with an anthropologist, Dr. Jonathan Wick, who turned the Caribbean magic to his own foul ends. Now Wick wants to become the ultimate Shadowshaper by killing all the others, one by one. With the help of her friends and the hot graffiti artist Robbie, Sierra must dodge Wick's supernatural creations, harness her own Shadowshaping abilities, and save her family's past, present, and future.
Setting, how the main character is described, family dynamic feels interesting and different.
Something is stopping me from full investment.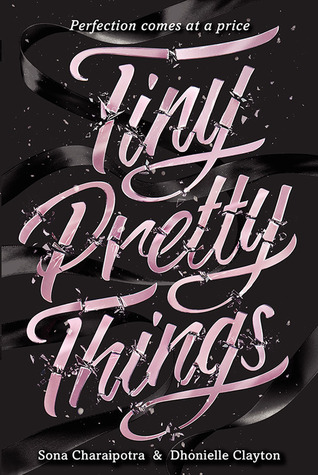 Black Swan meets Pretty Little Liars in this soapy, drama-packed novel featuring diverse characters who will do anything to be the prima at their elite ballet school.
Gigi, Bette, and June, three top students at an exclusive Manhattan ballet school, have seen their fair share of drama. Free-spirited new girl Gigi just wants to dance—but the very act might kill her. Privileged New Yorker Bette's desire to escape the shadow of her ballet star sister brings out a dangerous edge in her. And perfectionist June needs to land a lead role this year or her controlling mother will put an end to her dancing dreams forever. When every dancer is both friend and foe, the girls will sacrifice, manipulate, and backstab to be the best of the best.
Pros
mentions the racism in the ballet community, racially diverse cast (black, Asian, and white main characters)
Cons
  There does not seem to be a break from the drama, has some annoying ya stuff poking out that I can see getting on my nerves later
Pro/Con
I'm on the fence on Gigi's portrayal. On one hand I am happy to see a black girl character be allowed to be a bit naïve but on the other hand her naiveté is more than likely going to get on my nerves. I want her to keep her morals and stay innocent while still being self-aware. I think that the characters overall are not going to get that fleshed out to be honest. 
DNF
Discussion
A Few Things Technology Is Benefiting Me As A Reader
This is based on Smarter Than You Think
-Connecting:
It is connecting me to so many books and authors I would never hear about before. There are a bunch of books that fail because people just don't know they exist. That is why it bothers me that I see the same books being shown over and over again.
-Self-publishing
Gatekeeping is a very big problem in the publishing industry. So many voices that people actually want to hear are not let in. For example, interracial romance is rarely seen in the mainstream publishing industry. If I see a book advertisement about romance it is very rare to see a black woman included in anything. In general honestly I am fatigued by the whiteness of the publishing industry.
[all images and synopsis are from goodreads]