Create space for who I am/want to be as a reader
Everything is in support of this ultimate goal.
1. follow people who read comics and picture books.
I want to fully dive into comics. I can't do that if I'm following people who read away from where I want to go in my reading.
2. Read predominately picture books and comics
3. Ignore Books Left To Read list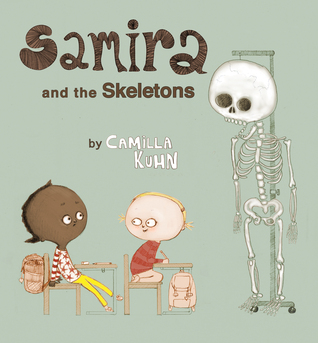 4. Review more..
A. comics and picture books I've read
B. finish drafted reviews
5. Do things outside reviewing books
Most if not all of the posts I do are book reviews and that needs to change.
  *Book Discussions/Random Rants
  *Recommendations
  *Random Book Finds
These are just a few things I want to do off the top of my head.
6. Don't put a number on reading diversely
Last year I said I wanted to read 75% diversely which I abandoned quickly when the year started. It gave me numbered book challenge vibes which is something I fought to get away from. I think actively working towards seeing more diverse books instead of putting a number on it is better for me. I think if I create an environment that is filled with people who read diversely it will be something I continuously naturally do.
7. Read more, plan less
8. Start off small
This goes under the read more and plan less idea. I get caught up in what a book would mean for me a lot of the time than looking at if I actually will like the book/liked books like it in the past. I need to start off with one book then go from there.
9. Don't start any new…
  A. Non-fiction
  B. Novels
(Exceptions: Series I'm already into such as Ever After High and A Song of Ice and Fire)
I do not know how this goal will go as the year progresses but right now it feels like something that I need to do. This goal seemingly contradicts some of the topics I want to read in 2016.  This brings me to my last goal.
[image from midtown comics]
10. Challenge the perceived limitations of picture books and comics.
[all images are from goodreads except Moon Girl and Devil Dinosaur]