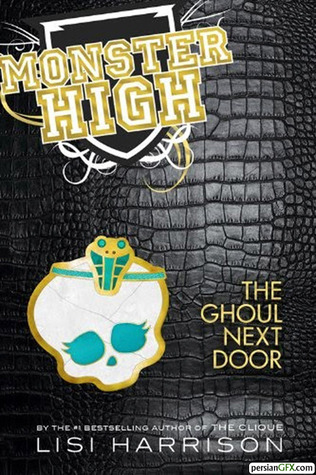 Synopsis
Cleopatra de Nile
– New pet snake
– Has Deuce–the hottest guy in school–all warapped up
– Herve Leger bandage dress, strappy gold platforms
Cleo was the queen bee of the RADs, the normies, and everyone in between at Merston High. But now it's "Frankie this" and "Melody that" . . . these new girls sure know how to get her lashes in a tangle. When Cleo lands a golden Teen Vogue photo op for her friends, everything seems to be back on track . . . until they bail to be in some film . . . Frankie and Melody's film! Can't a royal get some loyal?
Frankie Stein
Frankie lost her head over Brett once and vows never to do it again. Not that she has a choice: Bekka is clinging to her guy like plastic wrap. But when Brett comes up with a plan that could help the RADs live free, sparks fly, and Bekka will stop at nothing to put out the flames . . . even if it means destroying the entire monster community.
Melody Carver
The clock is tick-tick-ticking. Melody has a serious deadline to save her boyfriend, Jackson, from being exposed by the vengeance-seeking Bekka. But Cleo is making it royally difficult for the normie while threatening her acceptance into the RADs' exclusive group . . . a group that Melody suspects she has more in common with than she ever thought.
Fitting in is out.
The Good
Cleo De Nile- is the only saving grace of this book. She is the only reason this book got a two star when it deserved a 1.
Her minions
Her time with Deuce
Her interactions with her dad
She is such a fun character
The Bad
After all the good will of Girl Meets World: Let's Do This! (going to do this review next but have to release this review off my chest) did of getting me out of my post-Children  of Blood and Bone funk (another book that uses the racial oppression = magical oppression but better while still rubbing me the wrong way) I decided to go back to The Ghoul Next Door because it had some interesting moments with Cleo De Nile, mistake. Big mistake.
There is this weird wonky racism commentary going on throughout the story
I. Uses racism as a analogy for monster/supernaturals discrimination (which is a pet peeve of mine because most authors don't understand the meaning of racism)
A. 99% of time racism = hate against creatures isn't done well.
One of the problems being at the root these creatures  can be dangerous. A character in this book electrocuted a boy and landed him in hospital so it is not a stretch to say they are dangerous/have potential but real life marginalized people are not at the root dangerous. It is one of the messy parts of this analogy and it can have this weird dehumanizing effect
C.  Folks who are using racism as analogy not being past racism 101 or chin deep understanding of racism
D.  It made me realize where all these weird wonky ideas people in real life comes from
 oppressed being just as discriminatory/oppressive as oppressors
racism is easy to cure
The story literally equated one of the non-monster characters getting bullied to monster characters experiences who have in the past had to deal with people with pitch forks
E. Making Cleo thus oppressed folks who feel certain ways about allies/normies as villains. I don't like it because it took away valid opinions. I also don't like this push to make every girl who isn't the "good"/"nice" girl a witch. Pitting the "mean" girl against the "nice" girl to push a be nice message is an entire other conversation.
Non-racial issues
 Melody and Frankie are basically the same person
As I said with the first one so much of the story is petty teenage drama which I don't like especially since the webseries is not petty teenage drama
Spends a long time in the story not moving the plot forward
Cleo seemed to take a backseat to Melody and Frankie
It left a bad taste in my mouth that Cleo friends abandoned and believed she was the villain so quickly
Of course Melody is incredibly beautiful that she does not need makeup
*sigh* there are so many more wonky weird ideas in this book but I'm done
In Conclusion:
This was probably the worst book  I've read of the year. It is the book I picked up out of my dnf pile that should have stayed. I did it for Cleo De Nile and her only.