An idea has been forming in my head for a while about reading the second book in a series before the first. The idea has resurfaced because I have been reading Not Now, Not Ever which is the second book in a series by Lily Anderson.
Books That I read out of order
Not Now, Not Ever (2nd, currently reading, honestly I wanted to skip to black characters)
A Storm of Swords (3rd, saw the show up to season two before I started the book series. So I decided to read the third book since that was where the show was going the next year. Also, I think I had an itch to be more into the ASOIAF world)
Princess In Spotlight (2nd, didn't know it was the 2nd book)
Most Likely to Succeed (3rd, skip to black main character)
Lagoona Blue and the Big Sea Scarecation (3rd, skipped others because I do not like Frankie or Draculaura)
5 Books I Desire To Read Out of  Order
Winds of Salem (3rd, own it, found for cheap, saw bit of first season of show so not super invested in series to go about getting the first)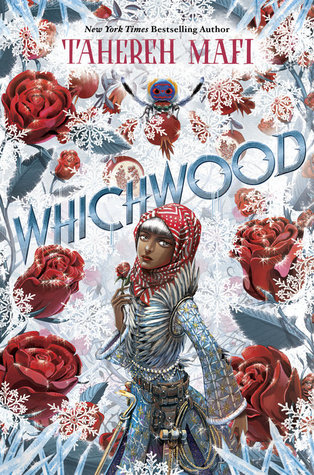 Whichwood (2nd, it is actually a companion novel, skip to poc main character)
Monster High: Monster Rescue: Operation Find Cleo! (3rd, can be read as standalone I think which is kinda cheating, skip to poc/character I like)
Day 21 (2nd, own, another one of those I don't care about series that much but found it for cheap)
The Crown of the Conqueror  (2nd,own, first book is not at any of my libraries and I just wanted to try read second book in series like it's a experiment or something)
What books do you want to read out-of-order? What books have you read out of order? What is your opinion about reading books out of order?