(I received these books unless stated otherwise from netgalley in exchange for my review)
Gracie La Roo
3/1/18
Why DNF? I could not get into it but I think it is just not for me.
Liked: How bright and colorful the art is
Shai & Emmie Star In Break An Egg!
10/3/17
Why DNF? It is not for me but I think other people will really be into it.
Like: That it is ownvoices, interesting that it is set in a performance arts school
Jade City
11/7/17
Why DNF? I just could not get into it
Liked: Setting, Gems giving characters abilities, it seemed already very complex from the few chapters I read (it would be one of those stories that goes against a readers expectations)
Nick Newton Is Not A Genius
10/21/16
19%
Why DNF? Not enough is happening, it feels like the same thing happens each chapter
Liked: The art, idea of kid who is not genius among genius family
I Love My Purse
9/12/17
+Art, the idea of pushing for acceptance of people particularly boys who go against our societies standards of them
-very simplistic (probably the adult in me) in how it talks about toxic masculinity and being different.
Chester Raccoon and the Almost Perfect Sleepover
5/16/17
Art: very detailed (texture fur, bugs as something they eat)
Story: Realistic in terms of what the animals eat (I don't know if this can be attributed to artist or writer) and it just was a fun adventure in these characters lives.
BookishFirst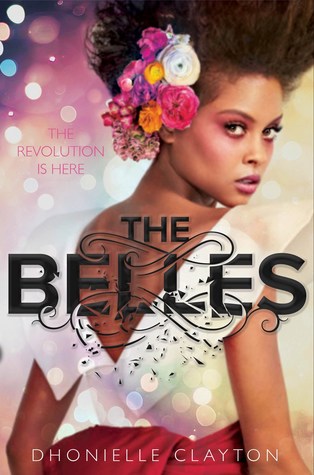 The Belles
2/20/18
Samples two chapters courtesy of BookishFirst for a possible free print copy of the book
World~
Pro The world is interesting, the implications exist for this story to really say something about beauty, the representation of different body sizes and skin tones
Con My biggest worry is how the beauty aspect will be handled.
Finishing these chapters I was left with a few questions…
Questions: Have there been more than six beauties at a time? Where do the old beauties go? How does beauty save in this world? What is beautiful to this society?
(Cover images are from goodreads)